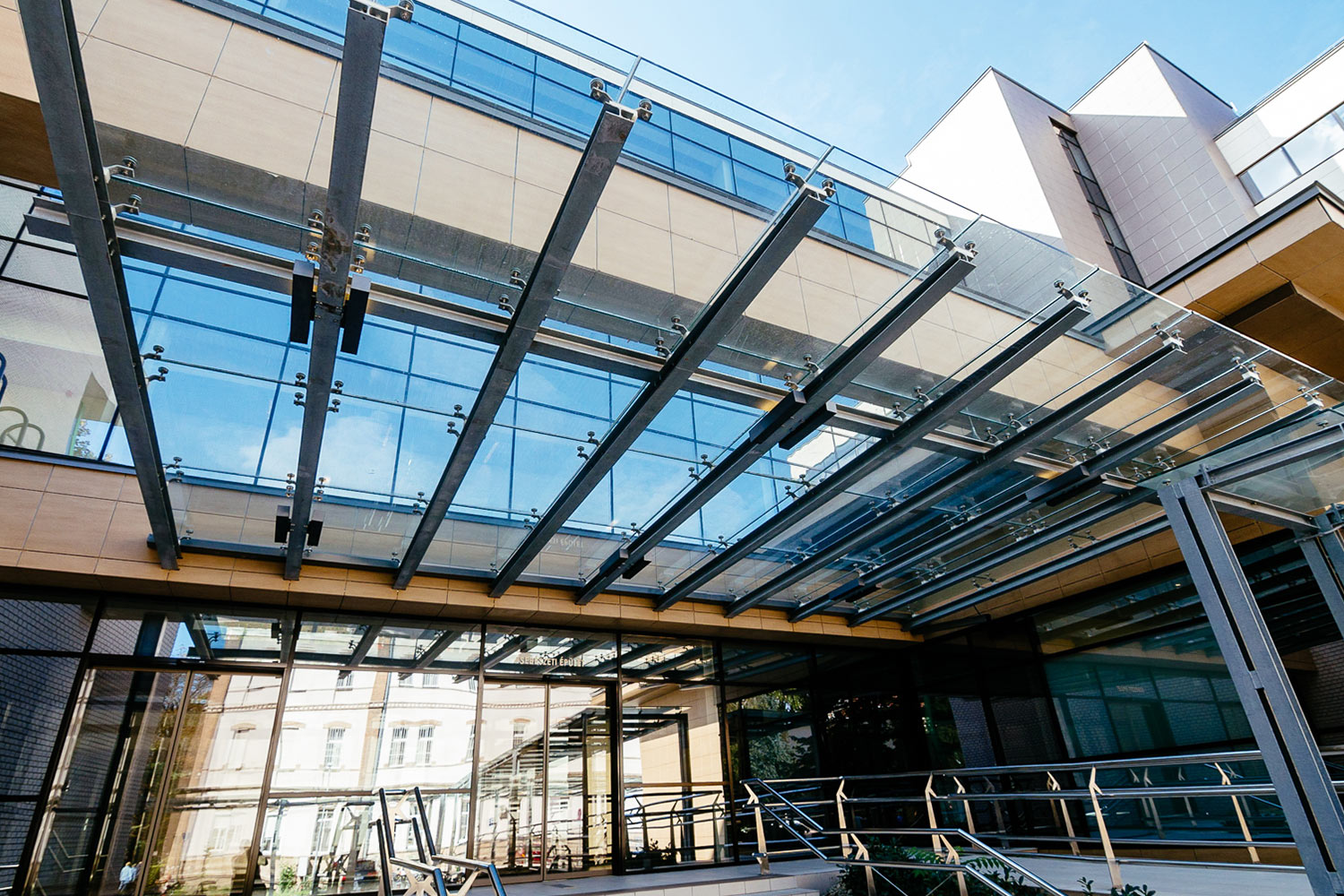 Custom Glass Canopies
Designing and building custom glass canopies doesn't have to be difficult. We've simplified the step-by-step process for designing and ordering structured glass awnings, point-supported awnings and glass awnings.
TFS construction experts offer architects a step-by-step, systems approach to designing exactly what they imagine. Custom canopies by TFS are available with an almost unlimited number of glasses and design options:
Glass
Flat glass
Segmented glass
Curved glass
Canopy design options
Outriggers
    Glass
    Stainless steel, aluminum, steel
    Rib / tee or tubular design
Garters
Fastening to the building structure
Each of our bespoke glass canopies is fully engineered to meet your local building codes.
Gallery
*This page may contain copyrighted material, the use of which may not have been specifically authorized by the copyright owner. This disclaimer informs readers that all measurements represent information from manufacturers and can be different in each individual architectural solution.