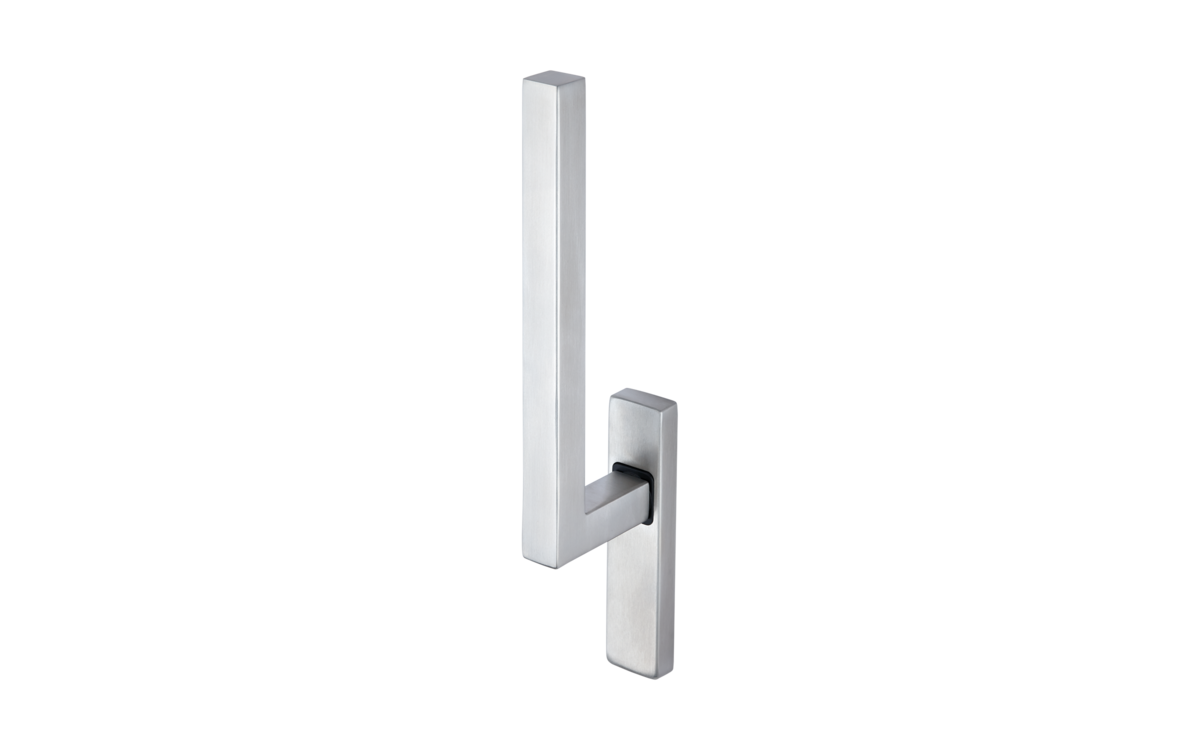 G-U Special
The Special – interior turn handle, without PC hole. Suitable for use with all customary timber, uPVC (vinyl), or aluminum Lift&Slide profile systems for up to 400 kg sash weight.
Technical Characteristics*
Attributes
High-quality stainless steel turn handle, interior, without PC hole
Version with 10 mm square spindle
Distance between screw centers 80 mm
Suitable for sash thicknesses up to 110 mm
Handle length 240 mm
Handle height 78 mm
CHARACTERISTICS*
*This page may contain copyrighted material, the use of which may not have been specifically authorized by the copyright owner. This disclaimer informs readers that all measurements represent information from manufacturers and can be different in each individual architectural solution.