4 Reasons Why Aluminium Cladding Makes Beautiful Buildings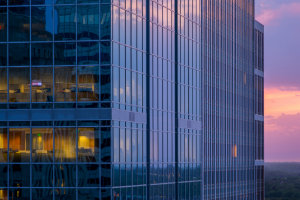 Look no further than the aluminum cladding if you are after a type of cladding that is attractive, will last a very long time, and that creates a wide of looks. One of its biggest benefits is the almost limitless possibilities it provides in terms of aesthetics and making a visual impact. But first, here's what you need to know:
What is Aluminium Cladding?
Aluminum cladding is a type of cladding system that is made from aluminum, a lightweight but strong metal. It is a tool for unlimited creativity in the hands of the architect, making it possible to create structures that cannot be made from wood, plastic, or steel. It can also be updated and replaced throughout its lifetime and it can also be fitted retrospectively.
You'll be glad to know that it is very versatile and it can be used to create a variety of looks if you are thinking about using aluminum cladding for your building.
Here are more four reasons why we believe it stands out from the crowd:
1. It is easy to be installed.
They are designed to be installed quickly and simply. It also causes no disruption to the inside of the building because aluminum cladding systems are installed directly onto external walls. It can be added without needing to strengthen or change the existing building structure because of its lightweight nature.
2. It has low maintenance and safe.
Aluminum cladding needs no maintenance apart from periodic cleaning for aesthetic reasons. It translates into a cost and ecological advantage over the lifetime of the product. It does not burn and is therefore classified as a non-combustible construction material. Therefore, it can protect buildings from the elements and significantly slows deterioration.
3. It creates sustainable buildings.
The sustainability of aluminum rain-screen cladding become increasingly important to the construction industry as environmental factors. Aside from being 100% recyclable, it's used as a rain screen system dramatically improves thermal insulation which saves energy!
4. It increases Insulation.
One cost-effective way of increasing sound and thermal insulation without sacrificing floor space is by adding an additional layer to the exterior of a building. It helps to minimize energy costs and improves sound insulation, reducing noise disruption for the building's occupants. In urban areas where there is a high demand for residential and office space in and around busy roads, airports and train stations, this is increasingly important.
When building a facade that has to last for a long time, Total Facade Solutions has a wide range of quality solutions. Contact our friendly team today!