The Advantages of Glass Railing System in your Commercial Space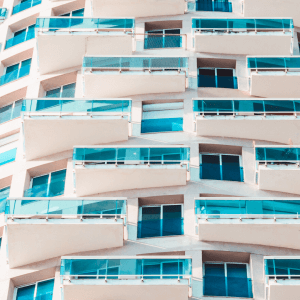 In many buildings, balustrades are used to support staircases and balconies. It can be made from various materials, such as wood, chrome, iron, stainless steel, and stone. But because it offers an array of benefits, the frameless glass balustrade has become extremely popular especially in modern architecture.
Here are excellent benefits of a glass railing when it comes to commercial premises:
1. Requires a Little Maintenance
Glass railing systems are easy to clean and maintain, unlike the wooden ones. In fact, they would look like new instantly by simply cleaning the glass with soap and water. The railings won't weather nearly fast despite its exposure to sun, wind, and water.
2. Increases Light and Visibility
Another good benefit of this glass system is not blocking the light in a building. It allows natural sunlight to radiate in and make space feel much more open. Installing glass railings ensures that your space is lit beautifully by natural light.
3. Offers Safety and Durability
Preventing the possibility of a fall, glass railings provide a way to ensure safety on decks and staircases. They also offer protection from the external elements when installed outdoors. Their function includes being a barrier against strong winds, rain, and heavy snowfall.
Glass ages slowly. This means that it will not corrode due to water exposure, crack due to extreme temperatures, or change color due to any number of factors. Rest assured, they offer excellent durability and will continue to look great for a much longer period of time.
4. Eco-friendly
Generally, glass is a recyclable and chemically inert material. Unlike metals that can emit harmful substances due to corrosion over time. This means that a glass railing system is an excellent choice if you want to use eco-friendly materials in your business.
5. Aesthetic Appearance
Glass railings have their ability to add adds a sophisticated, elegant touch to any building. They are customizable in color, shape, finish, and thickness making it a perfect decorative and practical addition to your property.

Enjoy the Benefits of a Glass Railing System
Given its awesome benefits above, glass railings are indeed a great investment for indoor or outdoor projects, saving you money on your energy bills and needless restorations.

If you have any queries about installing glass fixtures to your domestic or commercial space,
you can browse our range of contemporary and practical glass products and don't hesitate to contact us.

For a high-quality, long-lasting, and eco-friendly feature for any glass project you have, look no further than TFS!