Panoramic windows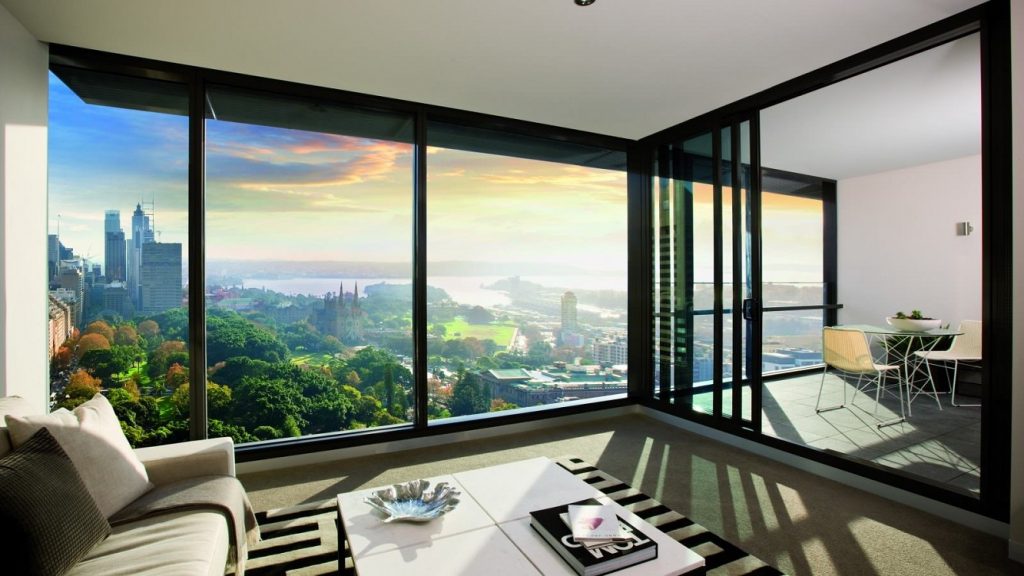 Large floor-to-ceiling panoramic windows make the room visually larger, creating an atmosphere of luxury and comfort. Panoramic windows are a variant of glazing that occupies the entire wall or a significant part of it. This solution allows you to get a stunning view from the window. When choosing floor-to-ceiling aluminum or vinyl solutions, you need to consider the possibility of their installation. This type of glazing is equally relevant in a private house or in multifamily buildings.
Panoramic windows allow maximum sunlight into your home. Panoramic windows allow you to enjoy spaciousness, magnificent views of nature, when located on the second floor or higher, as well as control the situation in the backyard or on the patio when located on the main floor.
Often, panoramic windows are used in the design of living rooms and bedrooms. However, this does not mean that such a solution cannot be implemented in the kitchen or in the office. It will allow you to forget about the bustle of the city, pressing problems, to feel the unity with nature.
Types of panoramic windows
Swing openings is the most common design option. It assumes high reliability, ease of maintenance, the long service life of panoramic windows without the need for repair. A special case of such a solution is swing-out systems. They allow not only to open the sash but also to slightly open it and fix it for ventilation.
Sliding – this glazing option allows you to move the frames relative to each other in the desired direction. Bi-Folding systems cannot provide the same thermal insulation as Lift and Slide windows and doors. However, it is easy to move such a structure completely to the side to create a free passage.
One more option for panoramic window systems that can be installed in your home is frameless glazing. Among its advantages it is worth noting:
Versatility – this version of panoramic windows is suitable for openings of any type and size.
Variety of solutions – you can choose any type of sash opening. For example, move the canvases to the side using rollers, open them, or fold them with a book.
Comfort – panoramic windows made using frameless technology provide a high level of protection against noise and cold.
Sizes of panoramic windows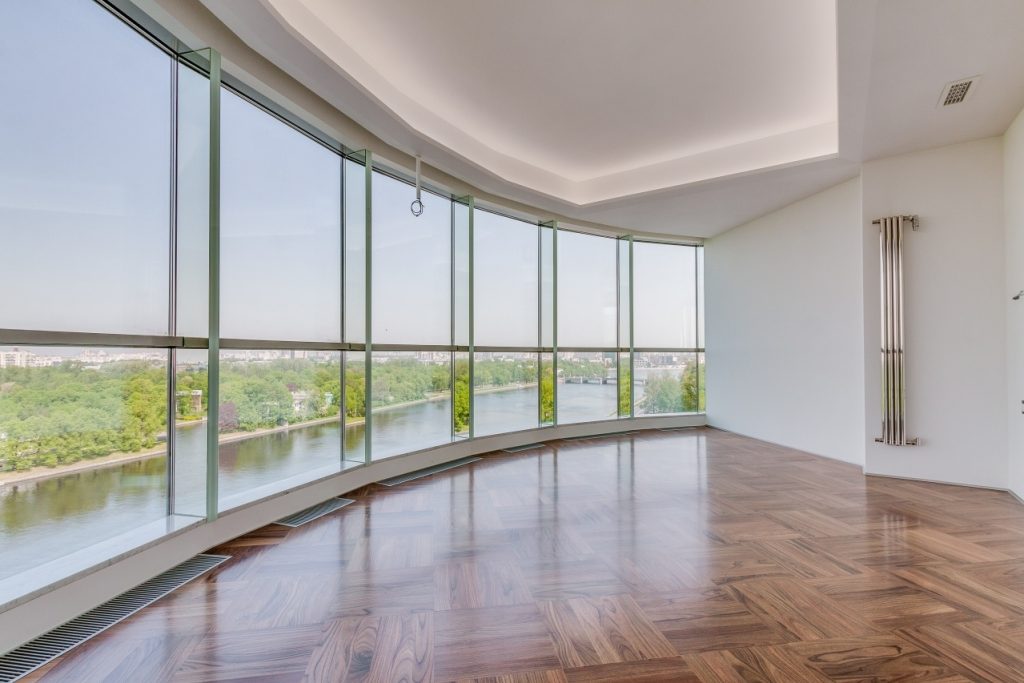 Choosing a project with panoramic windows, customers are guided by interior design, professional recommendations, and their own preferences. Depending on the amount of sunlight in the warm season, the size, configuration of the room, aluminum or vinyl solutions for panoramic windows can have different shapes and glazing areas.